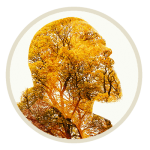 Francisco Dias, DIASporama Photographer
I am the lifestyle photographer to all the emotions of your life: Marriage, Save the date, After the Day, Elopement, Boudoir, Baptism, Couple, I will be available for your projects.
I've been living near Paris for more than ten years before moving from Portugal where i was born, not far away from Lisbon.
Am a full time wedding photographer available to make the most emotional photos possible of your wedding, After the Day, Boudoir, Couple.
Whether your marriage is in France or any other country i will be available to follow you on the most beautiful day of your life.
With more than 150 marriages made in more than 10 countries like France, Belgium, Italy, Portugal, Switzerland, Luxembourg, Malta, England etc ... I have all the experience necessary to create memories that will leave you moved to see your photos made by me.
If my work pleases you do not hesitate to contact me for any question or budget request.